Our Hospitality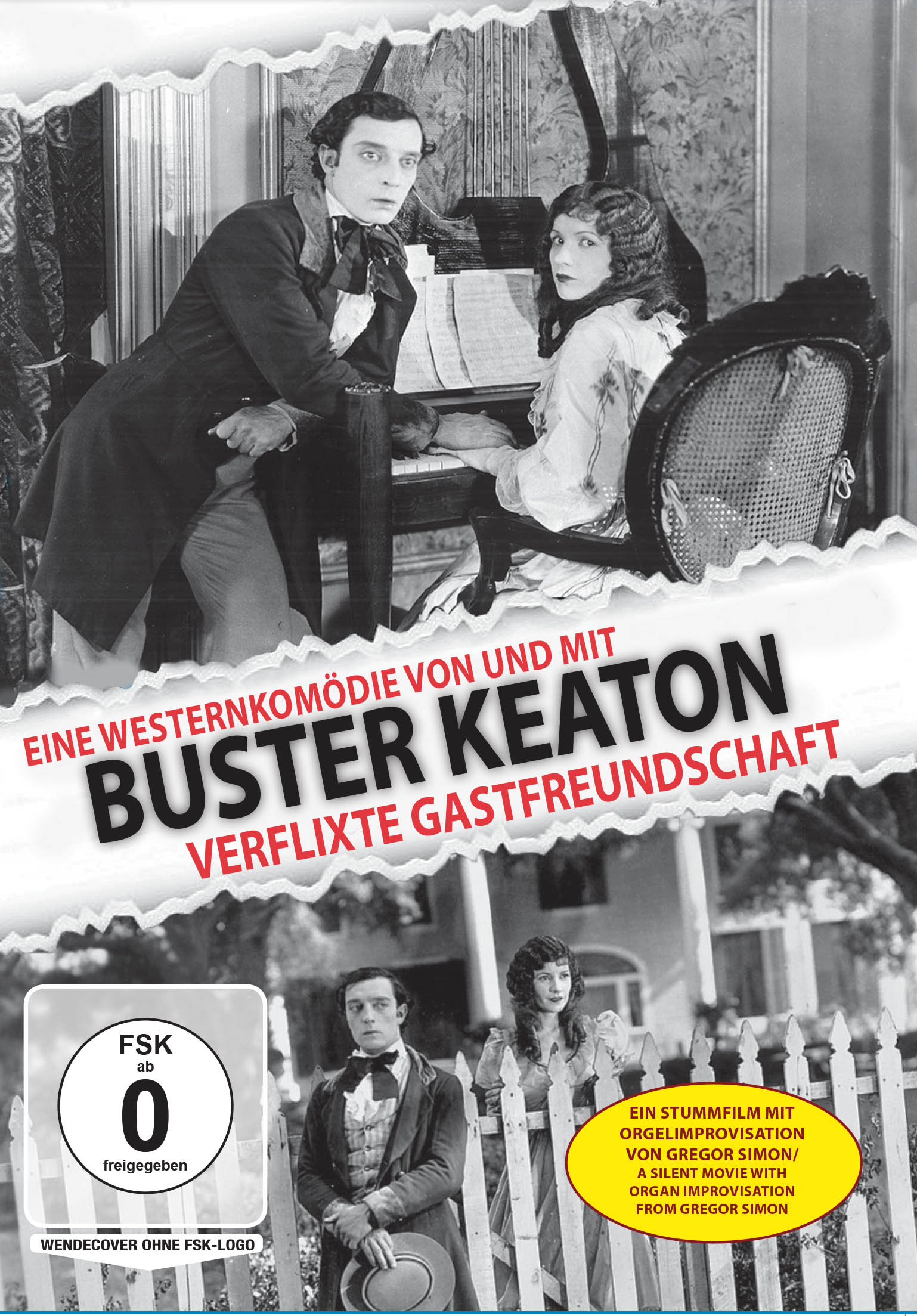 Buster Keaton, Our Hospitality
A western comedy
Silent movie with organ improvisation
Gregor Simon at the Mühleisen-Organ of the
St. Johanneskirche in Leonberg, near Stuttgart
Available in store
---
Phantom of the opera (available soon)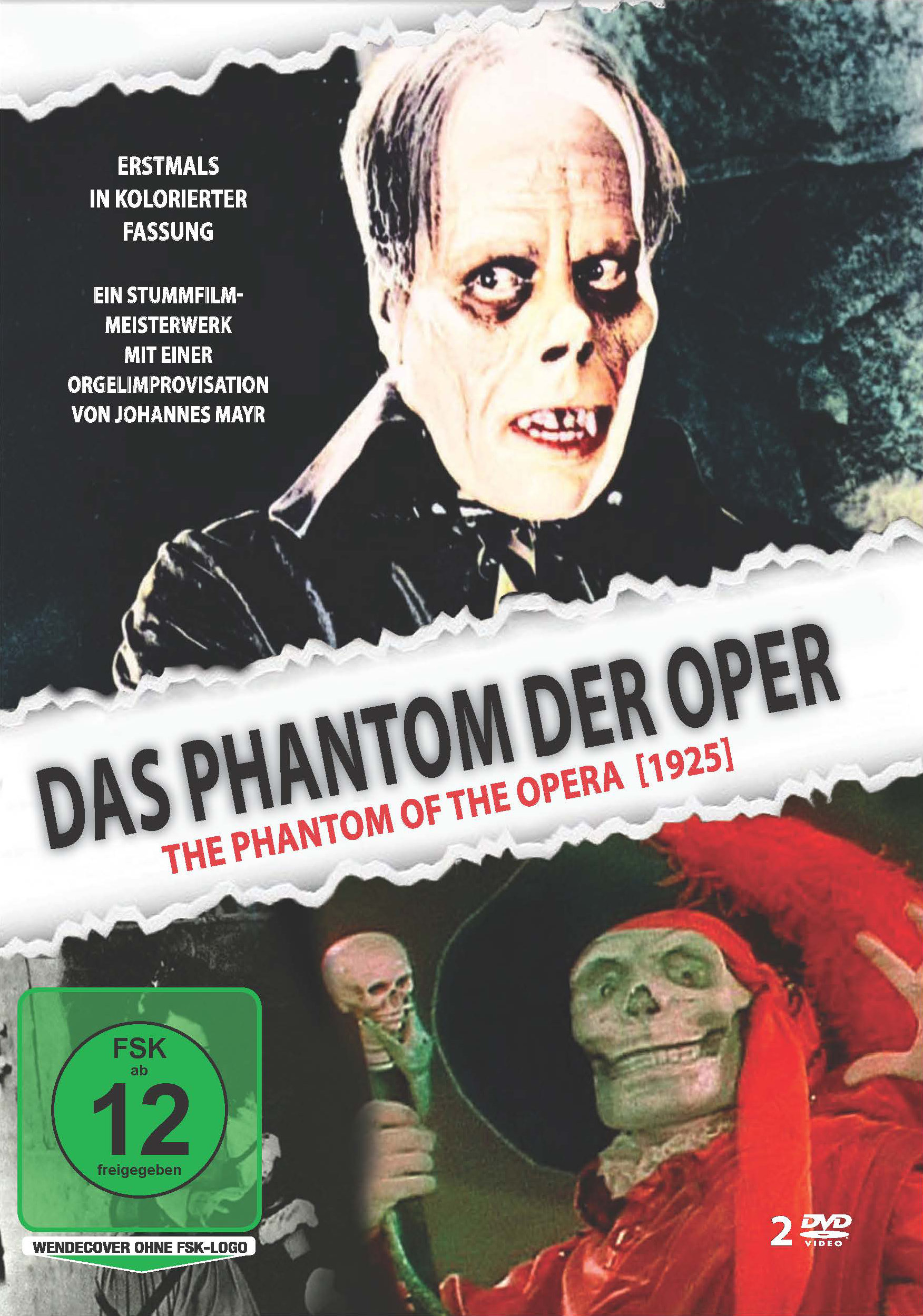 ---
The Hunchback of Notre Dame / Le Bossu de Notre Dame
English:
A silent movie with Organ improvisation by Frédéric Blanc, Paris
Frédéric Blanc at the organ of the Überlinger Münster, D-Überlingen/Bodensee
Live recording from 29 April 2018
Paris in the 16th century; Clopin, "King of Fools", is Lord of the Underworld. He has a beautiful adopted daughter called Esmeralda, who has two admirers: Jehan, brother of the Archdeacon of Notre Dame and Phoebus, Captain of the Guard. Jehan wants to abduct Esmeralda and employs to this purpose the hunchbacked bell-ringer Quasimodo. The latter is caught and publicly whipped – only Esmeralda stands by him. Shortly after, she is arrested on suspicion of murder. Quasimodo, grateful for her humanity to him, protects the woman he loves behind the pinnacles of Notre Dame.
Français:
Un Film Muet avec Improvisation à l´Orgue de Frédéric Blanc, Paris

Dans le Paris du XVIe siècle, Clopin, le roi des gueux dans la Cour des miracles a une fille adoptive d'une beauté extraorinaire, Esméralda. Elle a deux admirateurs, Jehan, frère de l'archidiacre de la cathédrale et Phoebus capitaine de la garde parisienne. Jehan involve le sonneur de cloche de Notre Dame qui est bossu pour l'enlêvement d'Esmeralda. Le plan échoue et le bossu est fait prisonnier, condamné à recevoir vingt coups de fouet en place publique, Esméralda est la seule qui a pitié de lui et lui donne à boire. Peu après, elle est accusée de meurtre. Cette fois-ci c'est le bossu, pour lui remercier de son comportement humain, qui défend la dame de son coeur d'en haut de la cathédrale.

Language: german, french, english
Video Format: 4:3 - 1.33:1
Full Frame, SW
Audio Format: Dolby digital 2.0
Running Time: APPR. 133 Min.
DVD Type: 1x 5
Region Code: PAL
Genre: Classic Silent Movie 1923
€ 14.90
---
The Galilean  - 3 Different Musical Interpretations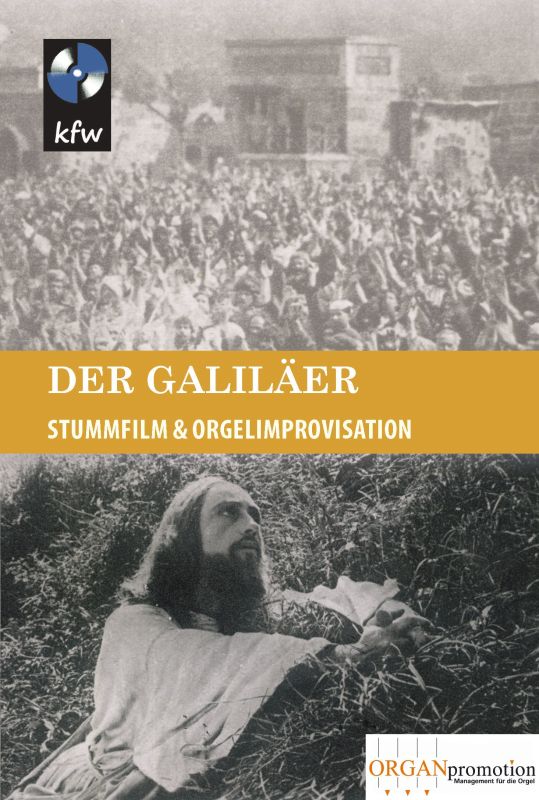 Baptist-Florian Marle-Ouvrard at the organ of St Eustache in Paris
Peter Landelin Fuss at the organ of the Monastery Church, Beuron/Danube
Mathias Rehfeldt at the organ of the Monastery Church, Weggental/Rottenburg on the Neckar
The Galilean is one of the first great German films on the Passion, made in 1921, the era of silent movies. It was rediscovered in the 90s in the Federal Archive and reconstructed with painstaking precision. A jewel of a religious film lost for over 70 years is now available in restored condition.
3 organists - 3 different musical interpretations
The Galilean - Germany 1921, 54 minutes
A Film by Dimitri Buchowetzki
Production: Express Film, Berlin
A coloured booklet with detailed information on the musicians and the organs.
A co-production by ORGANpromotion and Catholic Films, Frankfurt. 
€ 14.90
---
2019 in preparation:
Buster Keaton, Our hospitality
Phantom of the Opera
---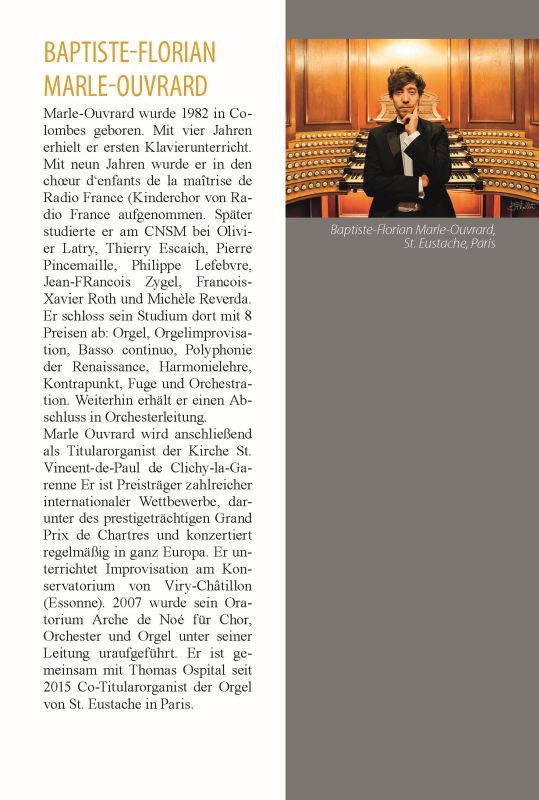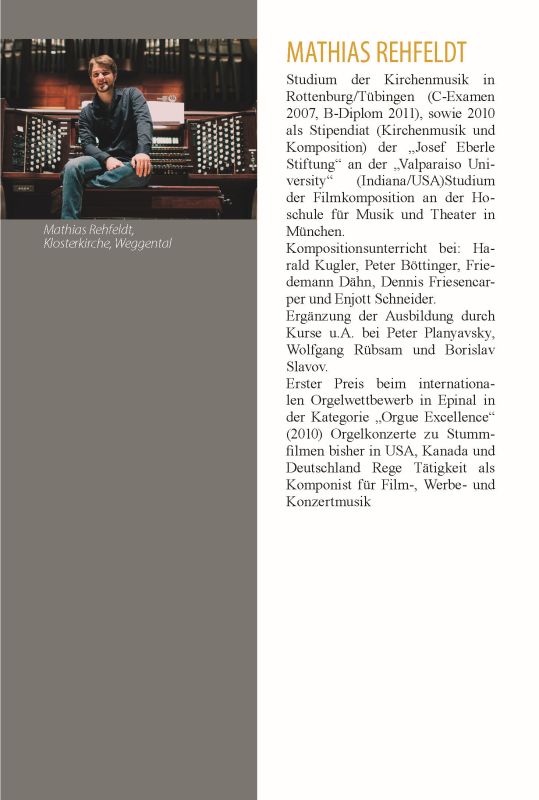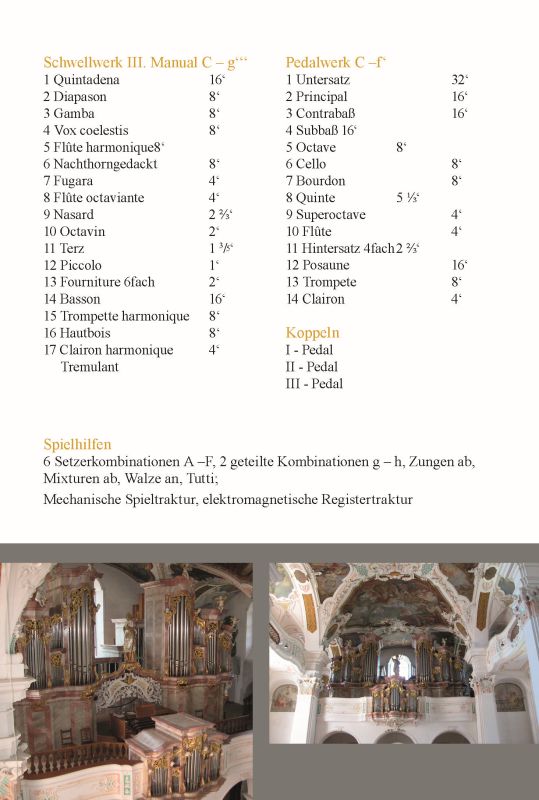 ---
Baptiste-Florian Marle-Ouvrard, St. Eustache Paris
Mehr über Baptiste-Florian Marle-Ouvrard finden Sie hier.
Mathias Rehfeldt, Klosterkirche Weggental
Mehr über Mathias Rehfeldt finden Sie hier.